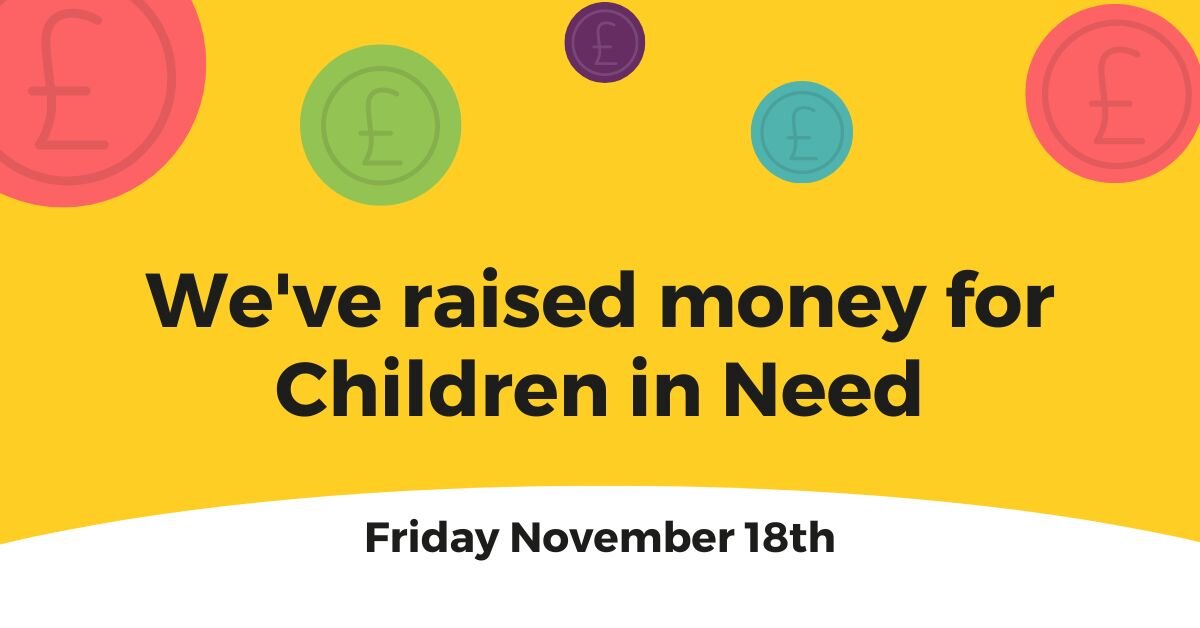 Children in need is a charity that aims to offer every child in the UK a safe, happy, and secure childhood. For these reasons, they hold an important place in our hearts. During school last week, children and staff celebrated Children in Need by participating in a range of fun activities to raise donations to help struggling children in the UK.
To show our support for Children in Need we hosted a special dress down day at Shaw. All money collected was then donated.
Since hitting the BBC airwaves in 1980, Children in Need has raised over £1 Billion to help disadvantaged young people in the UK, and schools play a huge part in helping to raise money and make this event a success.
At Shaw C of E Primary School, we see Children in Need as a significant cause and a fantastic opportunity to teach our pupils essential moral values. On Friday they learnt about charitability, kindness, and the importance of helping others. By the end of last week, they had developed skills and knowledge which will allow them to build lifelong habits.
We are glad to have joined schools across the White Horse Federation in making a tangible difference to children's lives.