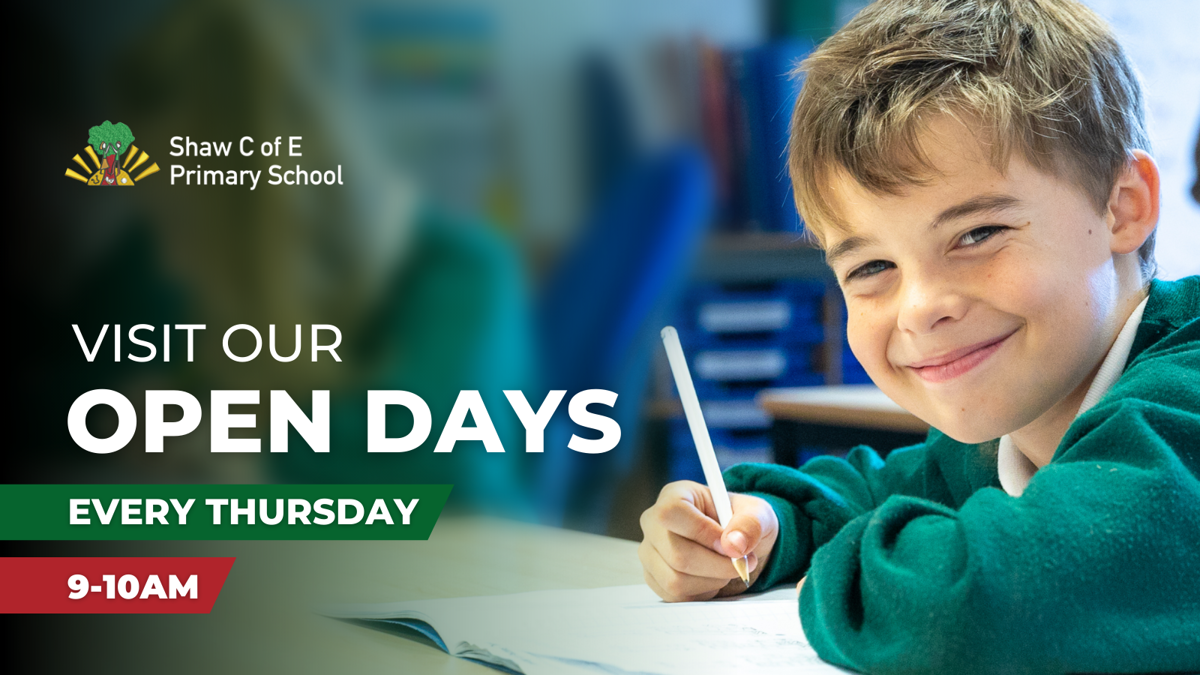 At Shaw CE Primary School, we provide every child with a warm and welcoming start to primary school that is nevertheless ambitious for their development academically and socially. We believe that our school environment is ideal for young children making their first steps in education.
But don't just take our word for it, come and see for yourself!
Over the coming months, our Headteacher is opening up the school every Thursday 9-10am to local parents for a comprehensive tour, so that you can find out for yourself if Shaw CE Primary School is the place for your child.
To book a place, please contact our school office by calling 01225 702544, or by emailing us at [email protected].
If you'd like to visit, but won't be available at this time, please get in contact and we will see what we can arrange. In the meantime, why not look around our website to find out more about what we get up to at Shaw!